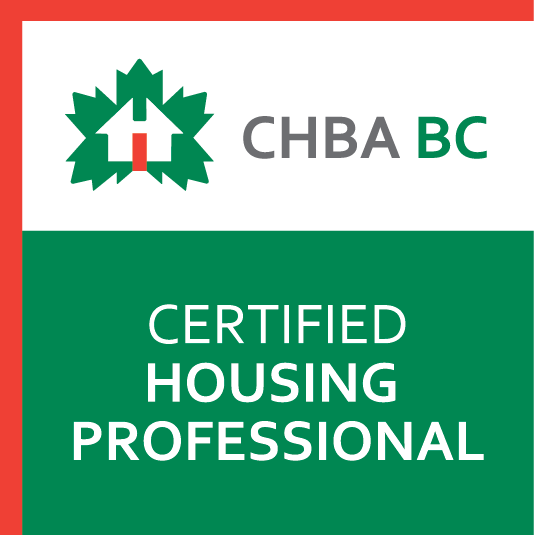 Certified Housing Professional
(formerly Registered Housing Professional)
Do you want to take your investment to the next level and be recognized for your dedication to continuing education in residential construction?
Be recognized by a credible third party and your peers
Prove your commitment to continuing education and compliance with industry standards
Stand out as an industry leader
Build trust and respect with customers

To earn the Certified Housing Professional designation, an individual must:
Have a total of five years experience with 3 years practical "hands on" in the residential construction industry either in a vocational school environment or on-the-job training
Be employed by a member of the Canadian Home Builders' Association
Pay an annual registration fee
Successfully complete the following six mandatory courses with a passing grade of 80%
Financial Management
Project Management and Site Supervision
Construction Law
BC Building Code - Single Family Dwellings
Marketing & Project Sales
Building Science for New Homes

Due to the constantly changing nature of the industry, and to encourage an on-going commitment to continuing education, the designations are granted for a one-year period only. Annually, CHBA BC mails to all individuals a renewal fee invoice.